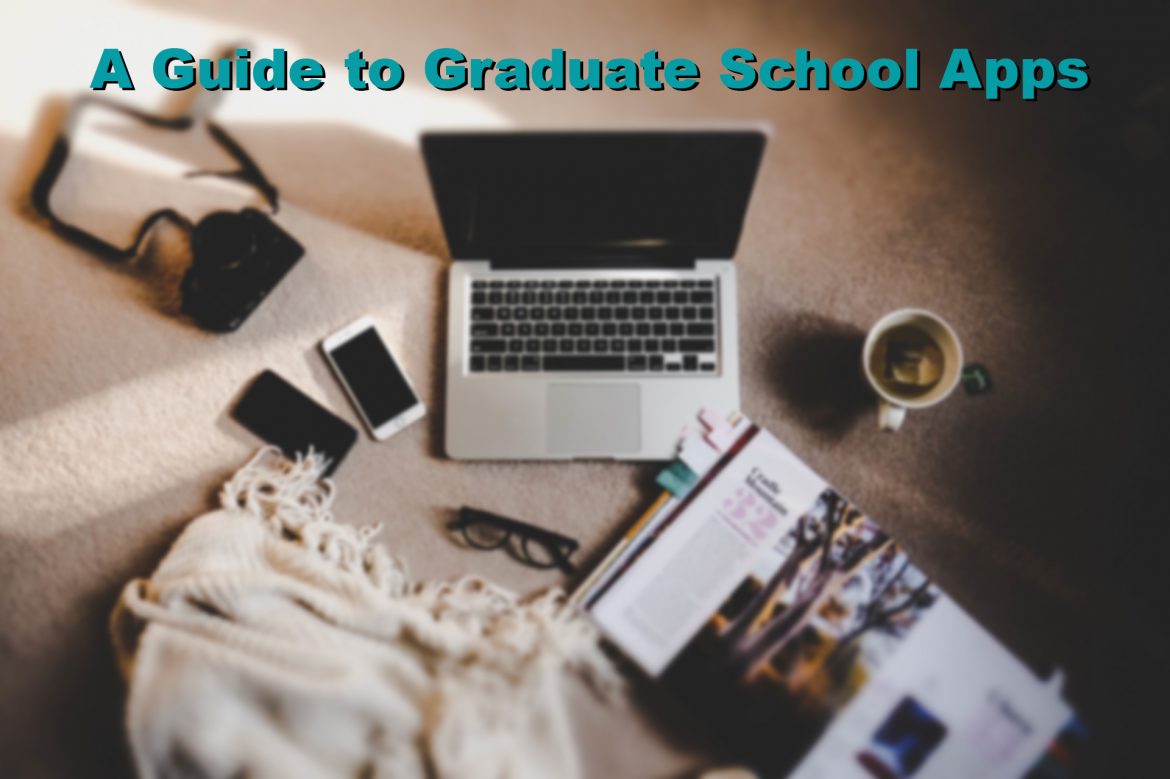 A Guide to Graduate School Applications – Tackling the Beast
Application Components
When should I get started on my graduate school applications?
You should start thinking about graduate school applications the summer before you apply. Applications typically open in September. Most graduate school applications are usually due in early December. It's good to start early so you can leave enough time to plan and gather your materials.
What are the components of the graduate school applications?
Applications usually consist of:
a transcript from your undergraduate institution (unofficial is fine in most occasions until you matriculate. Some institutions may want the official document)
statement of purpose
two to three letters of recommendation (three is recommended)
GRE scores (taken within the last 5 years)
TOEFL scores (if applicable)
application fee
Do the institutions offer fee waivers?
If you have financial hardship, you can usually email the graduate program and see if a fee waiver is possible. Also, graduate program representatives will often offer fee waivers at scientific conferences for recruiting students.
Standardized Tests – (update: many schools do not require the GRE anymore, check with your institutions of interest)
When should I take the GRE? 
Since it takes the GRE 10-15 days to make scores official, the absolute latest you can take the test is 2 weeks before the application deadline. However, it is highly recommended to leave to take the exam at least a couple of months before the application deadline. This way, you can plan to retake the GRE if you don't do well the first time.
How did you study for the GRE?
One possibility is using the online self-directed program called Magoosh GRE Prep & Practice. It has tons of useful videos for the math section that could help you visualize word problems. It is cool that it was self-directed. This made it easy to watch videos and study on spare time.
For the essay portion, ETS has published a list of the entire pool of essay prompts. It's useful to look over some of them just to see the possibilities. 
It's also useful to do a few practice exams in their entirety to experience the time crunch.
Its worthy to note that the Analytical section is conquered with tons of practice. By developing memories of each type of problem and approaches to the solutions, you'll move quickly through the questions and finish the section with all of them answered.
The Verbal section will require you to review tips and tricks on how to answer questions based on context and cues in the questions themselves. It is time consuming to learn countless vocabulary words. One approach is to study word roots, prefixes, and suffixes. These will help pinpoint the correct answer to some questions without knowing the exact definition of the choices given. Familiarize yourself with as many vocabulary words as you can. Practice, Practice, Practice, and… Educated Guesses will get you over the hump!
What is a good GRE score for graduate school applications? How much does it matter?
Many school programs will use GRE scores as more of a cutoff. A 'good' GRE score really depends on the program and the institution. For PhD programs, your GRE score isn't as important as your statement of purpose and past research experience. It's not going to be something that bumps you over the edge in any significant way. Try to get a score comparable to your fellow applicants, and your work will keep the reviewers occupied.
Do they require TOEFL?
If you are an international student, you will have to submit your TOEFL scores. Exceptions are usually for students who are citizens of the United Kingdom, Ireland, Australia, New Zealand or Canada (except Quebec).
Sometimes, exceptions will also be made if you studied for some amount of time in institutions in the United States, the United Kingdom, Ireland, Australia, or New Zealand, or with English language instruction in Canada.
Some institutions ask Puerto Ricans to take the test. If you are a student from an institution in Puerto Rico, check with each institution for their requirements for this test and for waivers they may provide.
Personal Statement/Statement of Purpose
What should my personal statement/statement of purpose include? What is a strong personal statement?
Many schools want a document called a 'Statement of Purpose' (SOP). Basically, it is a statement of why you are qualified to join the program. It should include how you became interested in your field, how your undergraduate program relates, past research experience, and why you are choosing to apply to the graduate program.
The bulk of your statement should be about past research experience. The admissions committee want to make sure you are familiar with the trials and tribulations of research and you won't quit on them. After all, they are investing in you. Therefore, your statement should include what you did, why you did it, and what your results indicate. A strong statement will show your qualities as an independent researcher and your enthusiasm towards the field. One should convey that you took ownership of a project, instead of just doing the experiments you were directed to do without any intellectual contribution. Did you present at a conference or school research symposium? Great! Talk about that. Did you write a senior thesis? That's awesome too! Anything that shows agency in your past research is great to write about.
More on the Personal Statement/Statement of Purpose:
Other aspects of your personal statement should include your motivations. Why are you drawn to that specific field? You can also mention how the graduate program will address your interests. Does the program have strong faculty members in your area of interest? Does the program offer unique resources? How will the program play into your career goals? Does the university offer unique resources? Doing research into the strengths of a program is critical. Communicating that the program will be a good fit will help you stand out.
Remember, do not leave any points about your previous relevant experiences unclear. Make sure the reviewers can assess the coherence of your track before graduate school. If you took some time off between undergrad and grad school, present the reason and the accomplishments of that break. It is critical that the time between undergrad and grad school be relevant to your success as a graduate student. Present how additional experiences have influenced your development as an independent thinker and enthusiastic researcher.
You want to craft a story that showcases the best version of you. Importantly,  in another post outside of this general guide to graduate school applications, we will go in depth on what NOT to do in personal statements.
Recommendations
Who should write my recommendation letters?
The best recommenders are people who can attest to your abilities in the research environment. A principal investigator overseeing your research is ideal. Professors from relevant science classes who know you on a more personal level are good too. If you are working a part-time job, a boss who can speak to your work ethic can write you a good recommendation.
When asking for recommendations, you can ask the recommender whether they are able to write you a strong recommendation. Professors will usually be honest, so they will tell you if they don't think they can write a good one. If you took time off between undergrad and grad school (i.e. relevant work, research assistant), it is critical that you submit a recommendation letter from the person you worked for during the time. They will attest for your accomplishments outside your undergraduate experience.
How can you help your recommender write a good letter?
You should leave your recommender at least a month to write your recommendation. As it gets closer to the date of submission, you should send them nice reminder emails (1 week before due date, 1 day before due date). One tip that I've done in the past is to tell my recommenders to submit their recommendations ONE WEEK before the actual application is due. Through this, I was sure that I would have all of my applications due on time.
Provide your recommenders a lot of material to work with. Send your CV with your accomplishments, extra-curricular activities, publications, presentations, and anything that can help them flesh out a story about you.  Provide them with your Personal Statement and a summary of all the research experiences you've had so far. If there is an extra honor that you would like them to mention, feel free to tell them. They too want to make the strongest case for your admission. If you are applying a year or two out of your undergrad, send them an update about what you have done in the meantime.
When you send them the information about the schools you are applying to, make sure that the list is easy to read. For example, list the schools and the recommendation deadline in an orderly manner. When you fill out the online applications, the website will send links to your recommenders to upload their recommendation. This means that your recommender will be bombarded with emails. It is critical that they have a list of schools to work from or else they may fail to submit their recommendation to all of the schools.
Finally, you should write a sincere hand-written thank you card. It is a nice touch and shows your appreciation.
Other Questions
Are summer internships recommended for graduate school applications?
Summer internships regarding scientific research are great for graduate school applications. These internships are extra research experiences that you add to your resume. They will hopefully provide you with great recommenders. If you have other internships that are not relevant, like an internship in fashion publishing, they will not be helpful.
Will studying abroad/doing an internship abroad help my application?
Nope. Not unless the internship is a meaningful research internship.
Should I still apply if I don't have a competitive GPA? 
If you don't have a competitive GPA, you should find alternate ways to boost your application. The most important aspect for graduate school applications is past research experience. Meaningful research experiences will definitely bolster a weaker academic record. Some school programs will have statistics about the average undergraduate GPAs of the students they accept.
How much prior research experience is required for graduate school applications?
You should have at least 1 significant research experience before you apply. In most situations, just one or two summers of research is not sufficient. Many applicants do research during the academic year as well. Applicants can also take from one to several years after their undergraduate education to focus on research.
Do I need to have advanced courses in my undergraduate curriculum to be a qualified applicant for graduate school?
You should have taken appropriate classes pertaining to the research program you are applying to. Therefore, it wouldn't make sense if you were an English major who had never taken astrophysics classes to apply for a physics Master's or PhD program. Many programs require applicants to have one of a specific set of undergraduate degrees to be eligible for their program.
We hope our general guide to graduate school applications has been useful to you.
See you on the next post about having successful interviews!
A Guide to Graduate School Applications – tackling the beast
Deciding your future graduate program
________________________________________________________________________________________________________________________________________
And as always, you can reach out to us @phdxlife on Twitter if you have specific questions!